While we rather sell solutions than a brand love cable / Tonmeister was officially established in Holland as a brand name and company on the first of October 2013.
2013 might sound fresh but we have more than three decades of experience in creating cables for professional audio (both stage and studio) as well as for the High-End Audio / Audiophile end-users.
love cables are cables for serious musicians and sound engineers. love cable delivers instrument cables, patch cables, microphone cables, SPDIF, AC + DC Cables as well as ethernet cables.
love cable also produces OEM cables for third parties.

The Tonmeister brand is a sub-brand of love cable and delivers XLR cables, phono cables, AC and DC power cables, SPDIF, ethernet, and loudspeaker cables. While this cable line is more expensive it might be according to our users the best value-for-money audio cable on the market. We keep prices realistic by DIRECT SALES ONLY!
Tonmeister also advises on and delivers tailor-made acoustic solutions.
All Tonmeister products are custom-made to order after we have discussed your needs and expectations.

We are proud to represent LIPINSKI SOUND products, a brand that needs no introduction. If there is a person who is as driven by the passion for music and music reproduction as us it definitely is the driving force behind LIPINSKI SOUND Prof. Dr. Andrew Lipinski.
In Prof. Dr. Andrew Lipinski's own words: "If we are not convinced that our next design will add value within the audio industry, we will simply not manufacture it. Our background is in perfection, and a need for perfect tools to do our own reference recordings. We critically evaluate the best equipment commercially available, cost-no-object. When we are convinced that we can do better, we start our own design. As a result, we only manufacture products that are cutting-edge. We are not followers, we are trendsetters."
In our opinion, LIPINSKI SOUND monitoring is unsurpassed and has an unbeatable value for money. It's also the only brand that offers full Class-A Active Monitoring using their patented Op-Amps (so do all Lipinski Sound electronics) that require minimal vacuum tube-like negative feedback using Full Class-A technology and not a single capacitor or coil in the signal path!
LIPINSKI SOUND gear is used Worldwide for recording, mixing, and mastering by companies such as Mobile Fidelity, Warner Bros., United Recording, Universal, NYU, McGill University, Moscow Conservatory, AfterMaster, etc., etc.

Without hesitation, we recommend the latest Melco digital audio products, which are Hand-crafted in Japan and are designed with the same passion as we create our cables.
The Melco products meet the highest standards and are built using only the very best audio-specific components.
The Melco data switches are the perfect partner for the Tonmeister TM CAT-MQ Ethernet Cable.
https://www.melco-audio-masters.com

A good system stands or falls with the room and the room acoustics. In order to deliver a total solution we also offer acoustic advice.
With the INNOFUSOR and AUDYS acoustic panels, even the most challenging rooms can be transformed into great-looking top-level acoustic environments.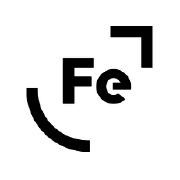 As for external Power Supplies, we offer the FERRUM HYPSOS, one of the most versatile units on the market that delivers clean power from 5 Volts up to 30 Volts in steps of 0.1 Volt.  In our humble opinion, this is one of the best external power supplies on the market.
Soon the FERRUM ERCO will be available and if this device will live up to its expectations we definitely will offer it to our clients, so stay tuned for updates on this new product.
Further, we are able to deliver many other A/V brands as long as we are convinced that it is a product worth its investment.
We believe that a purchase is not a fashion but a serious matter.
For more info, pricing, orders, or advice
get in touch:
love cable – Tonmeister
Singelweg 34
4571KE Axel
The Netherlands
VAT. NL001770194B92
KVK. 58854037
EORI: NL1761393814
Phone:
+31 6 304 873 38
+1 240 406 7706
Mail:
lovecable@icloud.com
noel@lipinskisound.com

Bank: knab
IBAN: NL98 KNAB 0255 3643 18
BIC/SWIFT: KNABNL2H
PayPal: lovecable@icloud.com
paypal.me/lovecable